Macadamia Nut Crust for Fish-Mahi Mahi, Salmon, Swordfish, Orange Roughy
gemini08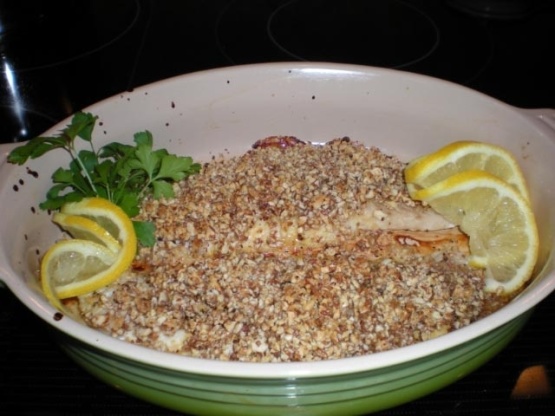 I like this and I hate fish.

Top Review by Bergy
I used cashew nuts with Mahi-Mahi and it was very good. Rich flavour
Mix together the first part.
Puree to dust or small chunks the second part.
whisk together the third part.
Put each in a separate bowl.
Dip the fish in Flour, egg and nuts and fry.