Maïté's Leftover Chicken Salad
WiGal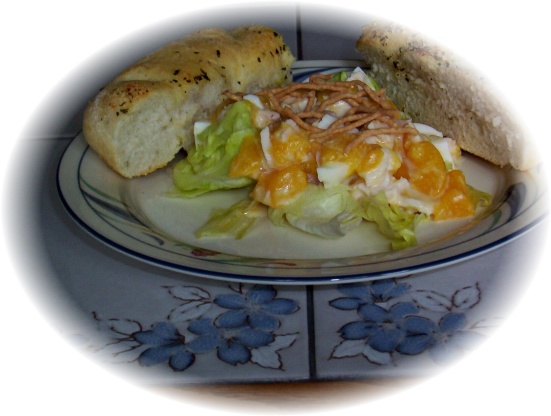 We eat grilled chicken almost every Sunday, this is what I make from the leftovers. It makes a great sandwich! Cooking time does not include the boiling off the egg.
2

canned peaches, chopped

1

egg, hard boiled

2

tablespoons mayonnaise
Chop the first 3 ingredients.
Mix in a bowl with the mayonnaise.
I usually put it in the fridge for a few hours, so the taste of the ingredients could blend, but I guess you could eat it right away.
Enjoy!