Ma Po Tofu (Braised Spicy Pork With Tofu)
mlao77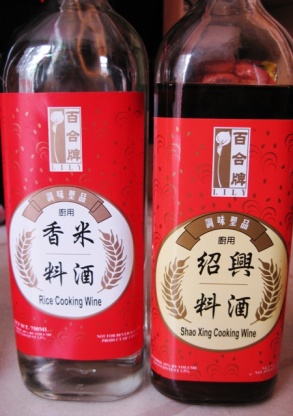 This spicy, ground pork and tofu recipe served over white rice really hits the spot for me after a long day. With just a few ingredients, and some quick prep you can have dinner on the table in about a half hour. This is cheaper and more satisfying than any takeout I've ordered the last 10 years. Unlike some recipes for ma-po tofu, I eliminate the need to marinate the pork, just braise it in the sauce mixture for 10 minutes and all the flavors permeate the tofu. You can also adjust the heat by reducing the amount of chili paste so that the kids will enjoy it too - and who doesn't want their kids to develop a love for something as healthy as tofu? I also slice the ginger into larger pieces so I can remove it later (I love the taste of ginger but not biting into it)Enjoy!!

this was just a perfect dish to have for my chinese night. Not to spicy for me and tasted delicious. Made for PAC 2009
In a wok, heat vegetable oil on medium high heat for 2 minutes. Have all your ingredients ready next to your cooking area as you will need them close at hand as cooking progresses.
Add garlic and ginger to the wok and stir-fry for about 1 minute, be careful not to burn the garlic.
Add the ground pork to the wok and break up into large chunks. Let the pork sear and gently combine the garlic and ginger as you continue to break up the meat, abour 3-4 minutes. If desired, you may season the pork at this stage with salt and black pepper, but this is not necessary.
For the sauce, combine the sugar, cooking wine, rice wine, sesame oil, soy sauce and chili paste. Add the sauce mixture to the wok. Gently combine and bring the wok to a simmer.
Add green onions, tofu and 1/2 cup of chicken stock. Gently fold ingredients together, be careful not to break up the tofu (you want it to retain their cubed-shape).
Cover wok with a lid and lower heat to low and braise pork and tofu for 10 minutes.
Remove lid and raise heat to medium. Stir cornstarch into remaining 1/2 cup of chicken stock to make a slurry. Add the slurry to the wok and gently stir to thicken sauce, about 2 minutes. Remove the ginger now, if desired.
Serve over white rice and enjoy!