French Tart, this is for you! When 4th of July rolls around in Bowerbank, Maine, it's off to the farmer's market for the first of the fresh peas!! Please don't overcook the tender sweet leetle things. ;)
Directions
Line a heavy skillet or Dutch oven with 3 to 4 large lettuce leaves.
Add peas; sprinkle with sugar, salt and pepper.
Dot with butter over the top of peas.
Top with another lettuce leaf or two.
Cover tightly and cook over medium low heat for 8 to 10 minutes or until peas are JUST tender.
Check and add small amounts of water if the peas are drying out.
Lettuce may be chopped and served with peas, if desired.
Reviews
Most Helpful
These were fantastic! I made it with peas and lettuce from our garden as part of my "French feast" with Mustard Garlic Pork Tenderloin, Zucchini Rice Pilaf, and Glazed Carrots (Carottes Vichy). Never had cooked lettuce before and we loved it, although I probably put in more than the called for pepper. Made for ZWT 8!
Ohhhhhhh these are just marvelous, tasty and good for you, too! :) I really enjoyed the different technique. The peas were done to perfection. Thank you!! ~Made for ZWT6 for Zee Zesties~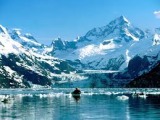 These are some seriously awesome peas! We did not eat the lettuce after cooking but I did enjoy eating peas cooked this way! Instead of adding a bit of water I added little splashes of chicken broth. We had this for Father's Day dinner with steak and mashed potatoes! Yum! Thanks for posting! Made for The Queens of Quisine ZWT6!