podapo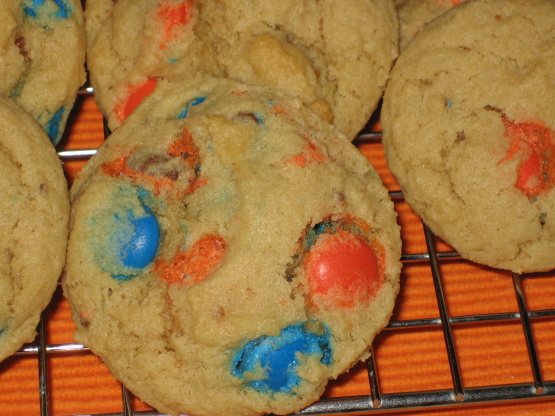 Something a little different

These were excellent. I can't keep them in the house plus every body wants the recipe. . Thanks for the great recipe
Combine dry ingredients, set aside.
Cream margarine, and sugars until light and fluffy.
Add sour cream, egg and vanilla.
Mix.
Add in the flour mixture a little at a time until combined.
Fold in the M&M's.
Drop by teaspoonful onto greased cookie sheet and bake 10-12 minutes at 350.
Cool on pan slightly then transfer to cooling rack.