Lynn's Luscious Chocolate Cake
Rita1652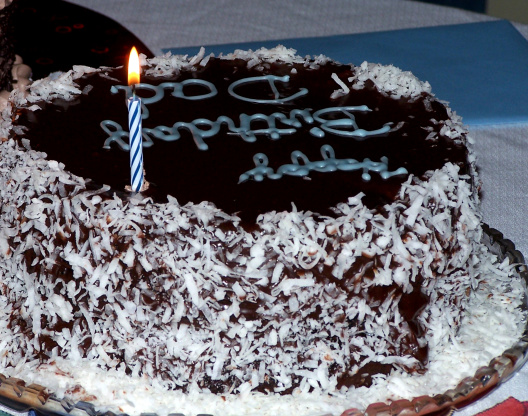 I have been making this recipe for years. It is the moistest chocolate cake ever. It originally came from Hershey's but is adapted to my family.

I made this twice! For some reason the first batch didn`t come out as the reviews stated! So I put together an other batch and was so much more airy and light and rich. If you check the photo of mine the top layer is the first mix, you can see it is drier. I messed up and didn`t flour the pans after spraying them!! Please do remember to flour. I filled and topped with Recipe #174315. Thanks!
Combine all dry ingredients.
Put into large mixing bowl with the rest of ingredients except for water.
Add boiling water and stir. (Don't worry, your batter will not be thick.
Put into greased 9 x 13, or 2 8inch cake pans that have been greased and floured.
Bake at 350 degreesF.
Bake layers for 30-35 minutes.
Bake 9 x 13 for 35 to 40 minutes.