Lynn's Favorite Jerk Chicken
BecR2400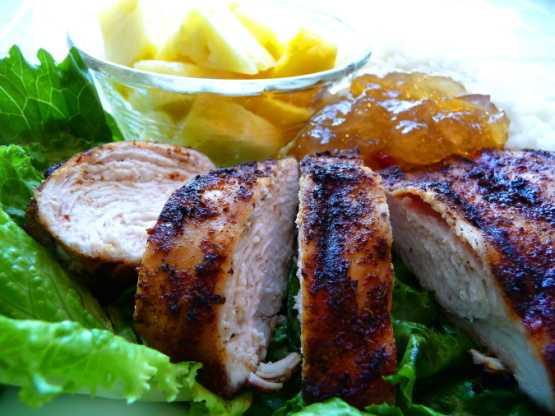 This recipe came from my brother-in-law with a few variations from me. Wonderful and flavorful with very few carbs. If you like your jerk chicken spicey, add more crushed red pepper flakes and cayenne pepper. Cooking time does not reflect marinating time.

Looks good, but I have no idea what vegetable seasoning is. ????
Mix all ingredients, except chicken, in a medium bowl.
Cut each chicken breast into 4-6 long pcs.
Add marinade to chicken breasts.
Marinate at least 4 hours or overnight.
Can be grilled on barbecue or in broiler.
Cook just until done, do not overcook. This will dry out if overcooked.