Rita1652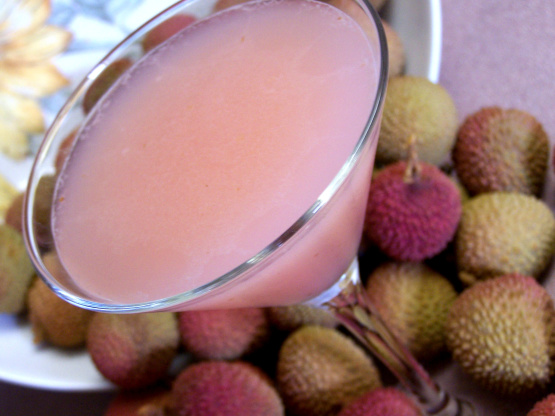 I saw this and knew I had to post it for our dear Rita! This sounds divine! From Food Networks Sandra Lee.

I am sipping one of these as we speak. I bought Lychees for another recipe and had extra, and found this recipe. Since I already had Sake and Vanilla Vodka on hand I thought I'd try it. It is DELICIOUS! Not too sweet, but just sweet enough to really enjoy. Good thing I have a lot of Lychees left!
Chill 2 martini glasses.
Fill a martini shaker with ice and add vodka, sake, lychee syrup, and grenadine.
Shake to combine.
Strain into the chilled glasses and garnish with a lychee nut dropped in each glass.
Serve immediately.