This is just wonderful! I Wish you all could have me make one for you all!
Directions
Blend first five ingredients in a blender till smooth.
Lime and salt the rim of the 2 glasses.
Pour mix into glasses and garnish with lychees and lime or lemon.
Most Helpful
I took a cue from Flemish Minx and greatly reduced the quantity--I just wanted one cocktail. I must say I enjoyed it, but I too didn't get the sense of lychee that I anticipated. Good drink tho, Rita! Thanks!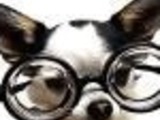 This was great. I made a smaller batch, just for me, and even went to the bother of salting the glass. really refreshing.
I recently discovered Lichido Liqueur, with which I make a sublime Lychee Margarita. It masks the taste of the tequila beautifully. It also has hints of peach and guava in it. If you want it less sweet, leave out any lychee pulp or juice (it's totally superfluous). Maybe I'll open a Lichido Margarita stand in the summer and make a killing!!!!