Luscious Low Carb Cheesecake (no-bake)
truebrit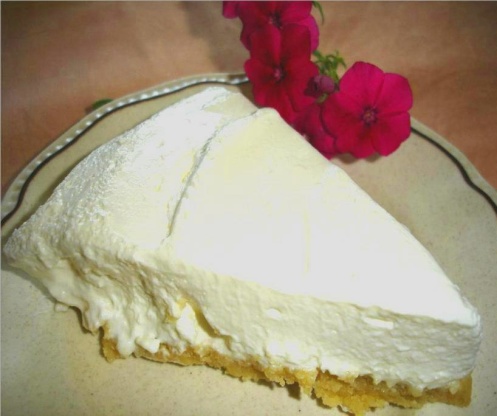 I just love this cheesecake! When I'm in the mood for dessert, it really hits the spot! It's so quick and easy to prepare, and low in carbs. (The rest of the family enjoys it, too!)

I made this without the crust to save a few carbs and it was fantastic! Just spooned it into individual dishes and made a simple blackberry sauce for the top. The family LOVED it. I loved that it was so simple. Another reviewer said it didn't set up stiff enough but if you do it this way, not being able to cut slices isn't an issue.
For crust: Combine the crust ingredients and spread over bottom of a 9" greased glass pie plate.
For cheesecake: Whip the cream until it peaks.
In separate bowl, mix the rest of the ingredients until smooth.
Fold the whipping cream into the mixture.
Pour into pie pan, and refrigerate to chill.