Luscious Lemon Coffee Cake
Pamela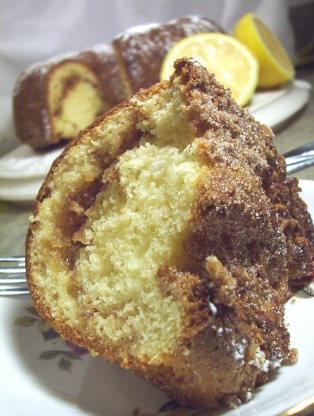 I haven't made this, but am having guests this weekend and don't want to lose the recipe! Recipe courtesy Donna's Premiere Lodging.

I made this recipe for my mom's 60th birthday breakfast, she loves lemon, I added a lemon cream cheese icing and it was a hit!! Thanks s'cat, I will be making this one alot!
Combine topping ingredients; set aside.
In mixing bowl, combine cake and pudding mixes, sour cream, eggs, oil and lemon flavoring.
Mix on medium speed for 2 minutes.
Pour 1/2 of batter into a greased Bundt pan.
Sprinkle half of the topping over batter.
Spoon remaining batter over topping and spread evenly.
Sprinkle with remaining topping.
Bake at 350° for 30-35 minutes or until cake tests done.