Luscious Key Lime Pie Martini
Rita1652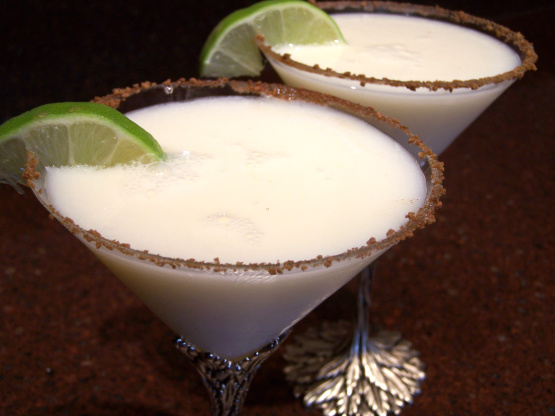 Got the idea from a restaurant I used to work at, and made a few improvements! It really is decadent, and great for dessert!

I loved this recipe, this is my new favorite drink! Although I did change a few things, I added 1 count Butterscotch Schnapps and left out the graham cracker rim. The Butterscotch adds a bit more sweetness and buttery flavor. After trying this cocktail all others just don't cut it!
Fill martini glass with ice and water to chill, then dump --
Rim martini glass with lime juice and dip in graham cracker crumbs.
Mix vodka, vanilla liqueur, cream and lime juice in a shaker cup.
Shake, shake, shake!
Strain into chilled martini glass and ENJOY!