Parsley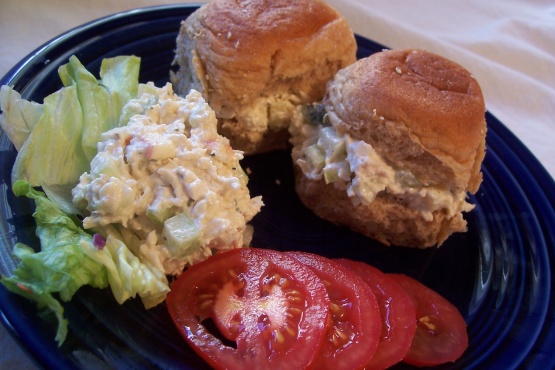 This is a great chicken salad for sandwiches for luncheons, baby showers, parties, etc. I usually serve it on mini rolls as finger sandwiches, or just on a bed of lettuce. Serving amount is based on 2 finger sandwiches per person.
Place chicken, onion, celery, cucumber, and apple in a large mixing bowl and toss together.
Add in mayo, sour cream, salt, pepper, curry powder, cilantro and parsley and mix together well.
Serve on split mini rolls or on beds of lettuce.