Pamela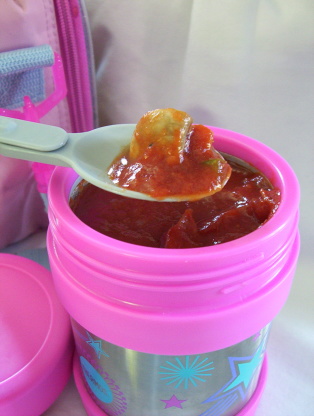 Freeze this in individual servings for a delicious lunch box treat.
Cook onion and garlic in oil until onion is soft. add mushrooms, green pepper, and pepperoni and cooke for about 5 minutes over medium heat.
Add remaining ingredients and bring to a boil. Reduce heat and simmer for about 10 minutes.
Cool completely and then freeze in single serve containers. Defrost overnight, then warm in microwave until heated through. Pour into thermos and pack in lunch.
Send along small containers of mozzarella and/or parmesan cheese, if desired, for garnish.