ChefLee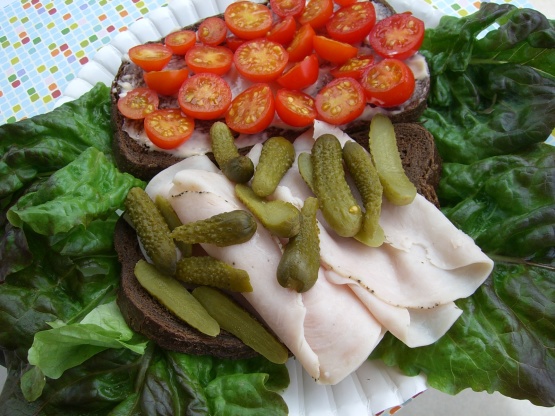 I made this one day when Mum was mowing the lawn and I asked her what to make for lunch. She said whatever comes out of the fridge and appears on your plate...TURKEY!
2

slices turkey
gherkin

2

slices bread, I used wheat-free because of allergies, but any bread will do just fine
Trim any fat of turkey.
Place on bread.
Top with lettuce.
Then sliced gherkins.
Then sliced tomato.
Then with another piece of bread.
Voila.
To really give this sandwich something great, add a dollop of mayonnaise and a slice of cheese.