Lucky Sweet and Sour Sauce
Pamela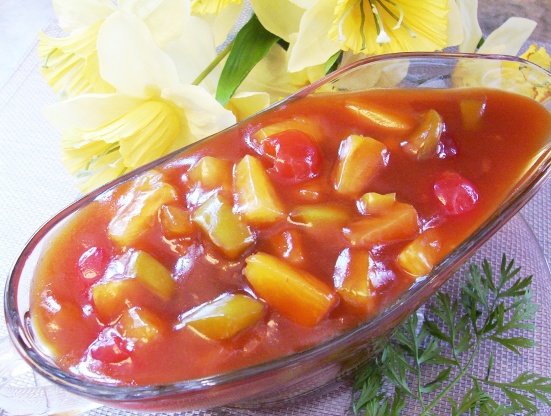 My most favorite Sweet and Sour Sauce. I often add pineapple, sliced green pepper and maraschino cherries. You can use it as a dipping sauce or add it to cooked meat or poultry.

Wow! I am no longer purchasing prepared sweet & sour sauce now that I have found this recipe. The taste is exactly like what I am buying in a jar and it is less expensive! I used it over stir fried veggies & rice and it was terrific. Also, I used the pineapple juice option.
Mix juice and cornstarch.
Heat oil in a small saucepan and add remaining ingredients and cornstarch mixture.
Cook over medium to medium high heat, stirring until sauce thickens.