gailanng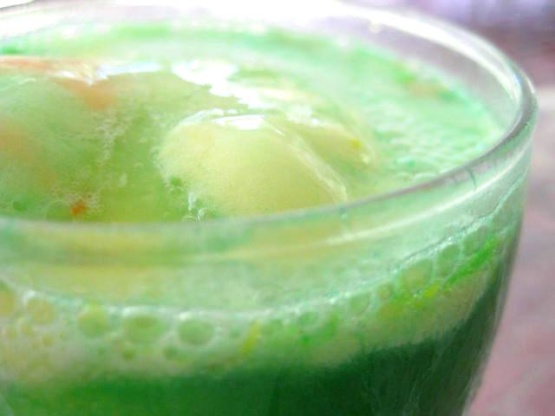 My mom used to make these on St. Patrick's Day. We sometimes blended them (which, when blended, they look like a milkshake). We usually had these as a treat every St. Patrick's Day, instead of the usual root beer float.
2

scoops lime sherbet

8 -12

ounces carbonated lemon-lime beverage

2

drops green food coloring
Add 1 to 2 drops green food coloring into a tall mug or parfait glass.
Add the scoops of sherbet.
Slowly pour about soda over the sherbet until it almost reaches the top. Leave a little room at the top of the glass for the froth of the sherbet as it begins rise to the top.