CoffeeB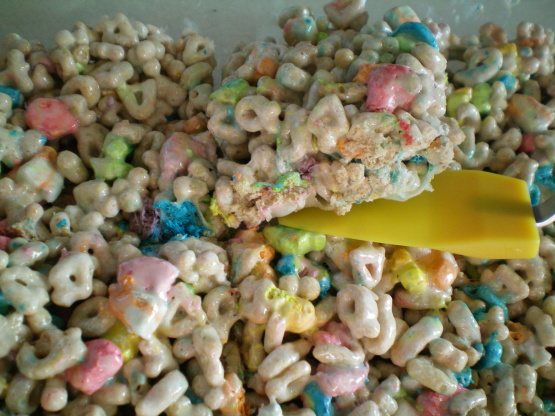 A twist on the Rice Krispie treat...with my all time favorite "kid" cereal!
I could only get 4 1/4 cups of cereal from the box and the 25 large marshmallows weren't enough to cover all the cereal. I ended up melting the rest of the bag of marshmallows to finish coating the rest. This was too much for a square pan so I used a larger rectangular one. Tastes great though!
Grease 9x9x2-inch pan.
Melt margarine and marshmallows until smooth, either over medium heat in a saucepan or in the microwave.
Stir in Lucky Charms until well coated. Press into pan with buttered hands.
Cut into squares when cool.