Luby's Cafeteria Carrot Salad
ClareVH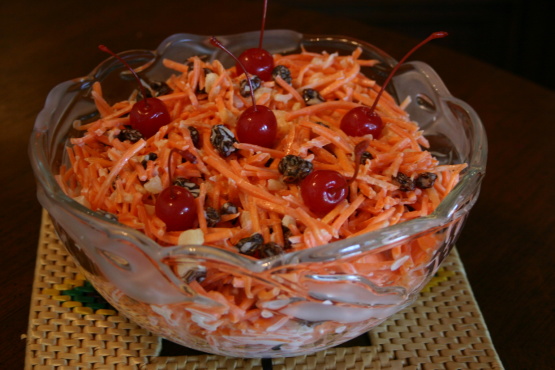 Just found this on a web site for restaurant recipes. The original calls for 1/2 cup sugar but I wondered if that would be to much so I posted the recipe as 1/4-1/2 cup.

Yummy! Make this early in the day or the night before, and you can skip the step of plumping the raisins. Used light mayo and 1/2 cup powdered sugar. Thanks for sharing the recipe!
Combine all ingredients, mix well and chill.