Icy2097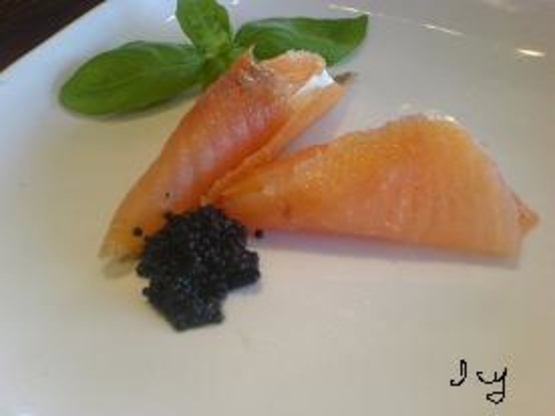 These look beautiful on a buffet table and go over well. Pass them around as a pre dinner appetizer. It's finger food!

We often have this at school on a monday but without the caviar, im not a fan of caviar, but if you are this is simply perfect. Miss Pixie x x x
Roll each slice of salmon into a cone shape.
Place on wax paper.
Cream the cheese until soft.
Stir in the parsley.
Pipe into the wee cones of salmon.
Top with a tiny spoon of caviar.
Arrange on a platter and refrigerate until serving time.