DuChick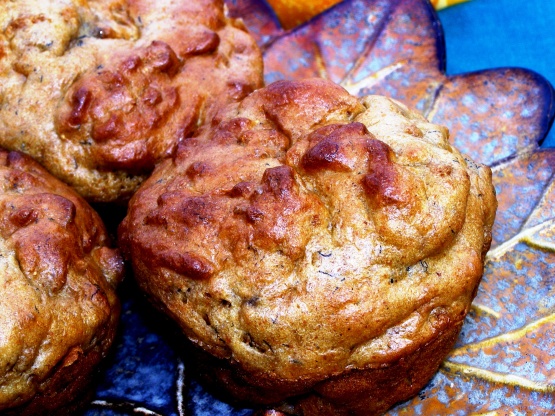 I modified an old favorite bran muffin recipe to fit into my Ww points.

I've made this recipe twice. The first time, as written, the muffins were small, rather hard on the outside but not done on the inside. The next time, I made 3 changes and came out with a great batch of muffins! First, I decreased the Splenda to just one full cup to make a less-sweet muffin; then I added an extra 1/2 cup of boiling water to make a smoother batter; finally I baked the muffins at 350* for 16 minutes. Be sure to not overmix the batter and allow the muffins to cool in the tins before removing to a rack. Reviewed for PAC Fall '11.
Mix water and yogurt and pour over cereal and salt, mix and let soak.
Mix sugar, eggs and banana. Add to cereal mix.
Mix flour and baking soda, add to cereal mix.
Bake at 375 degrees for 15-20 minute.