Lower Carb Lemon Caper Chicken
katia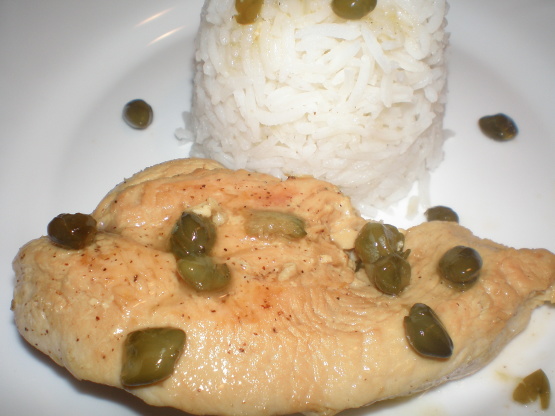 I found this on a low carb website, I wish I could remember which one. Now that I don't do low carb I dredge the chicken breasts in 3 TBSP flour and salt & pepper to taste before throwing them into the skillet.

Wow this was tasty and the sauce to die for. I will double up on the sauce the next time I make this. I can see pork chops or a fillet of pork being used as well. Thank you for a beautiful supper.
Warm olive oil in skillet.
Cook chicken in skillet approximately 4 minutes on each side until browned.
Remove chicken from skillet. Add wine, lemon juice, lemon zest, and capers to skillet.
Bring to boil, and then simmer for 2 minutes.
Whisk in butter 1 piece at a time.
Once butter is completely mixed in, pour sauce over chicken.