Low Sugar Chocolate Chip Cookies
Pam-I-Am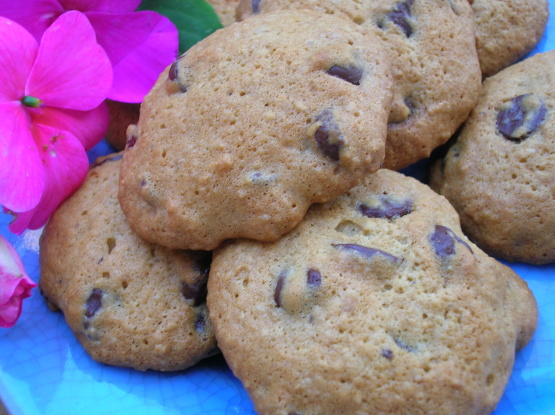 I found this on a diabetic recipe site and have made them several times since. They don't taste low sugar and produce a very soft flavorful cookie. I hope you'll like them, too!

This recipe was amazing! They come out of the oven extremely soft, and stay that way. A great low cholesterol recipe, that tastes good... AMAZING!
Preheat oven to 350F.
Lightly coat 2 baking sheets with cooking spray.
In a large bowl, whisk together flour, baking soda, and salt.
In a large bowl, with an electric mixer at medium speed, beat the margarine until fluffy.
Add the sugars, egg, applesauce, milk, and vanilla and beat one minute.
Stir in chocolate chips and the flour mixture.
Drop the dough by teaspoonfuls onto the prepared baking sheet and bake until lightly browned, 14-16 minutes.
Remove and cool on a baking rack.