Low-Sugar Blueberry Cheesecake.
credit goes to http://www.womens-menopause-health.com/perimenopause_symptoms.htm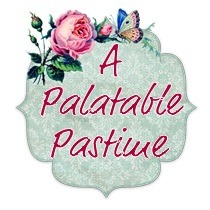 This is quite good! And I love that it is not too sweet- perfect for me. But if someone wanted sweeter, just drizzling blueberry syrup over the top would be excellent. The size of springform pan is missing from the instructions, so I estimated the amount of ingredients and chose an 8-inch pan which turned out to be perfect, giving the right height. I also had to bake the cheesecake another 30 minutes before it set up (70 minutes baking time total), so I would advise anyone to use a toothpick test rather than cut it open to find it still runny. But overall,I would suggest this to anyone looking for a tasty lower sugar dessert. Thanks for sharing! ~Sue
Mix together almonds, oil, salt and flour and press into a springform pan to form the crust.
Mix together the remaining ingredients and pour on top of the crust.
Bake at 400 degrees for 15 minutes, then 350 degrees for another 25 minutes until the top is lightly golden.
Cool for one hour.