Low Salt / Sodium Low Fat Turkey Sloppy Joes
Prep 15 mins
Cook 15 mins
If you're eating healthy and watching your salt this is the recipe for you. And if your a sloppy joe fan like me... well here you go. Enjoy!
Directions
Remove seeds from jalapeno peppers and dice.
Dice onion and green pepper.
Sauté onion, jalapenos and green pepper in EVO then set aside.
Cook ground turkey crumbling into little pieces.
Drain and return to pan.
Over med-high heat add all of the ingredients into the pan.
Stir mixture for 3-5 minute.
Lower heat to low and simmer for 5-10 min to fuse flavors.
Serve on either crusty rolls or hamburger buns.
Leave out the jalapeno if you don't like it hot. If you do throw in 2 more.
Additions: Try adding diced tomatoes or olives and top with cheese if you so desire.
Reviews
Most Helpful
This was my first shot at a low sodium recipe. If all low salt recipes taste like this, I'll have no problem sticking to a low sodium diet. This is packed with flavor. I added some chopped cilantro at the end of the cooking time for another bit of flavor. The only change I'll make next time is to cut down on the amount of brown sugar to 1 tablespoon. Otherwise, this was perfect.
Man these were good!! I'd never made turkey sloppy joes until these, but we will definitely be having them again! Packed with flavour and easy to make, both me and my partner loved them and had the leftovers for lunch the day after!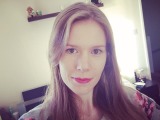 This was perfect! Flavorful and easy. I used a red bell pepper instead of green and a red chili pepper diced. Everything else was per the recipe and it was excellent, huge hit and I will make it again.