Prep 15 mins
Cook 45 mins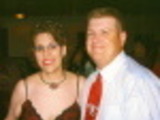 This is really good and easy to make....Also a good source of FIBER!!!
Directions
Grease a 9" x 5" loaf pan.
Preheat the oven to 350°F.
In a medium bowl, combine the flour, wheat germ, baking powder and baking soda.
In a separate bowl, combine the eggs, milk, syrup and oil.
Combine the dry and liquid ingredients, mixing well.
Pour the batter into the prepared pan.
Bake for 45 minutes, or until a knife inserted in the center of a loaf comes out dry.
Most Helpful
Loved this bread. Great for toast. I used honey instead of maple syrup as that is all I had. Also used three egg whites instead of the 2 eggs. Great recipe. Thanks for sharing!
Great bread - the wheat germ brings a subtle 'nutty' flavor to it. I was using a low-carb bake mix (Bob's Red Mill) and it came out pretty dense, so next time I'll add more wheat gluten.