Low-Fat Turkey-in-the-Garden Meatloaf
Derf2440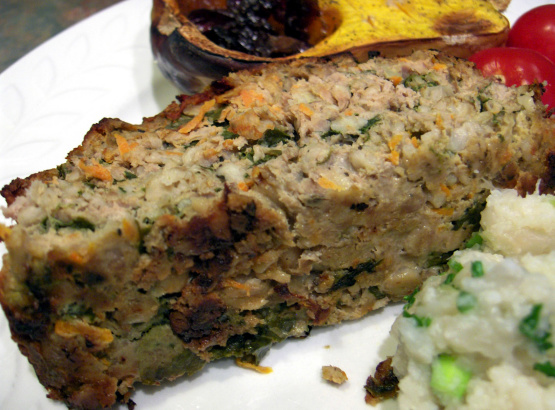 This was a great recipe, and super healthy. I didn't have any carrots, so I doubled the onion. I also added a bit of tomato paste and parmesan cheese. Served it with asparagus and couscous, DELISH. Even my husband enjoyed it, after adding more salt, of course.
Heat oven to 350 degrees.
Combine in a large mixing bowl the turkey or beef, the spinach, which has been squeezed to drain, the oats, onion, carrots, egg, milk, herbs (mixture of oregano, basil and thyme), salt and pepper.
Use a three-tined kitchen granny fork or wooden mixing fork to blend the meat ingredients.
Pat into a 9x5-inch loaf pan that has been sprayed with a no-stick oil product, or shape into a loaf and place in the middle of a 13x9-inch baking pan.
Bake 1 hour or until a thermometer registers 170 degrees and the center is no longer pink.
If substituting beef for turkey, bake 50 to 55 minutes and thermometer should register 160 degrees internal temperature (tip not touching baking dish).
Let loaf stand out of the oven for 5 minutes before slicing.