Low Fat-Sugar Free Banana Bread
vicxstar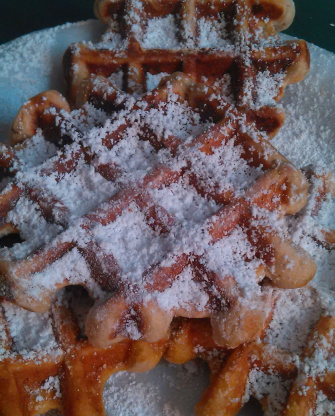 Yummy alternative to a higher in fat treat!

I decided to use my waffle iron instead of the oven because it's really hot outside, and they turned out great. Splurged and put some powdered sugar on top. I know it's supposed to be healthy, but I thought the recipe needed maybe 1/4 teaspoon of salt. Will make again! Thanks!
Grease loaf pan.
I usually just add all the ingredients together and mix.
Bake in a 350°F oven for 45 to 50 minutes.
Bake until toothpick inserted in center comes out clean.
Store at room temperature up to 3 days or in refrigerator up to 1 week.