Low-Fat Oven-Roasted Fries
Prep 10 mins
Cook 22 mins

French fries have become a mainstay in the diets of the young and the old. These oven-roasted fries taste just as good as the fast-food variety and are much better for you. Grated parmesan cheese is an added bonus to these fries.
Directions
Line a 15 x 10 x 1 inch baking pan with heavy-duty foil; brush with 2 teaspoons of the oil. Set aside.
Cut the potatoes lengthwise into 1/2-inch wedges. Transfer to a large bowl. Add remaining 2 teaspoons oil; toss to coat. Sprinkle potato wedges with salt and pepper, tossing to coat. Arrange potato wedges in a single layer in prepared baking pan.
Bake in a 450 degree F oven for 12 minutes. Carefully turn potato wedges; sprinkle with cheese. Bake for 10 to 12 minutes more or until potatoes are tender and golden. Serve immediately.
Most Helpful
Tasty potatoes that we enjoyed with our grilled hamburgers. I wasnt real good about slicing them evenly and had a few thinner ones that stuck to the foil when I turned them. Used a shredded parmesan blend cheese and for us the potatoes needed just a little more flavor. Maybe some garlic and onion powder to add when tossing. A nice change from french fries all the time. Made and reviewed for the Australian/NewZealand Forum's Recipe Swap #38.

This turned out so nice and crispy.I had new potatoes that I cut in 1/2, let sit in the oil a couple hours before roasting. I completely forgot the parmesan until I saw the container on the counter after supper. They were great without, but will add them next time; thanks for posting; made this for ZWT5. Rita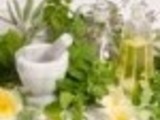 So very easy to make and so very tasty. YUM! :) The potatoes crisped up nicely. Loved the olive oil and the added parmesan, and the fact that these are so low fat. Did add some grindings of my favorite rosemary and sage blend, and some garlic salt. I'll certainly be making these again. Thanks for sharing. Made for Ali Baba's Babes for ZWT 5.