Low Fat Oatmeal Pumpkin Spice Muffins
GaylaJ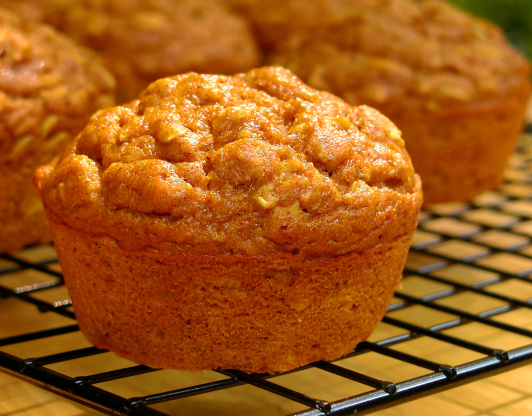 This is a recipe I adapted from an old favorite, applesauce muffins. They are high in fibre and low in fat.

It always seems that the lo fat recipes just never taste like a treat. These muffins are absolutely delicious! I used oat flour just to add a little more nutrition, but I was really pleased with the results. Will definitely make these again!
Preheat oven to 350.
Oil or spray muffin tins with cooking spray.
Sift together the dry ingredients.
Add the rest of the ingredients and stir until just moistened.
Divide into 12 muffins and bake for 15-20 minutes until cooked in centre.
Remove from pan after 5-10 minutes and let cool.
place in a airtight container and try not to eat for 24 hours as they will become more moist.