gailanng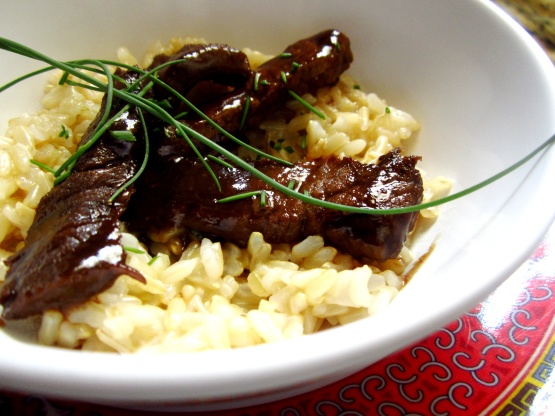 I found a version of this because we love the PF Changs version so much. I adapted it from Tish's PF Chang's Mongolian Beef Recipe (Recipe Number 66121). I adapted it and found the weight watchers points as: 9 points per serving...this does not include rice. It is one of our super favorites! (Most of the time I only use 1 tsp of the olive oil.)
Slice the flank steak against the grain and toss in ¼ cup of cornstarch. (I use a large zip loc bag)
Make sauce: Heat ½ tsp olive oil, add ginger and garlic. Cook but don't burn. Add the soy sauce, water and brown sugar – bring to a boil for 2-3 minutes. Remove from heat and place sauce in a separate bowl.
Add 1 tsp oil and brown beef (if the beef seems oily you might want to take it out of the skillet and let drain on a paper towel)
Add sauce, green onions and cook through
Serve with rice.