Low Fat Mocha Chocolate Chip Muffins
floobish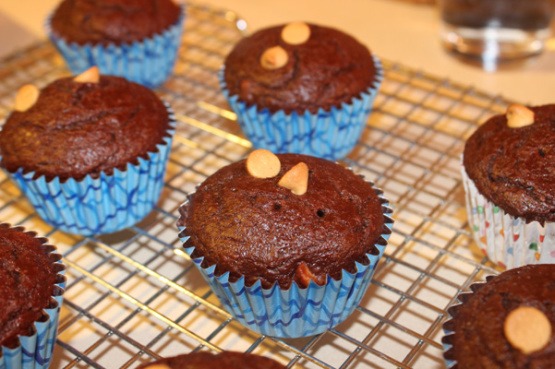 I have not tried this,but this is a excellent recipe! I hope you enjoy it! 8)

Simple to make & low in fat. Can't beat that. Thanks for posting.
Heat oven to 400.
Spray 14 muffin cups with cooking spray.
In medium bowl combine milk, oil, applesauce, egg & coffee mixture.
Combine remaining ingredients in a large bowl.
Add the wet ingredients to dry mixture & mix until combined.
Fill muffin tins 1/2-3/4 full.
Bake 30-40 minutes, until toothpick inserted into center comes out clean.