Low Fat Mexican Hot Chocolate
Annacia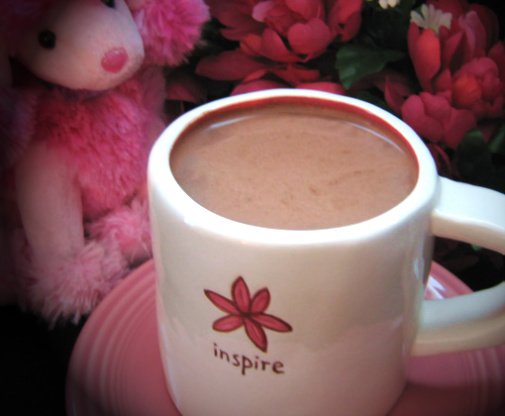 This was in the latest issue of Women's Weekly & thought it would be good to add to the Mexican leg of ZWT III. Great to warm you up on a cold winters days!
nice picture as well as the cup
Combine cocoa, Splenda & cinnamon in a jar, seal & shake to combine.
Whisk milk in a medium saucepan over low heat until hot, alternatively if you have a cappuccino maker, heat your milk using this.
To make: Place 2 tablespoons of choc mixture into 4 cups, pour over a little milk & stir to dissolve.
Add some milk froth to each cup & then top with remaining milk.
Add some marshmallows if you like & enjoy.