Parsley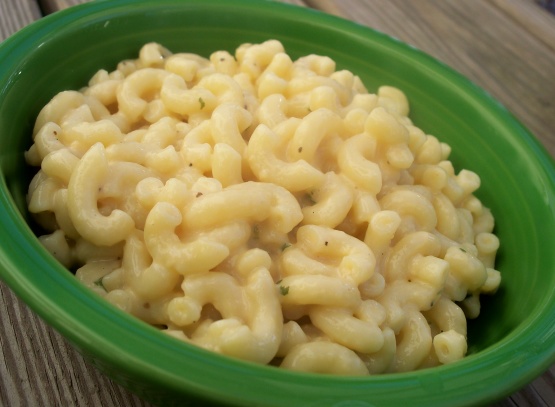 That actually does NOT taste low fat, true! Not the way I USED to do! No butter or oil too! Hope you will agree and do a review!

This was quite good, although I didn't follow the recipe exactly. I used plain soy milk (which will make it creamier), 2 cups shredded cheese and added 2 Tbsp. low fat margarine.
COOK pasta and DRAIN; keep warm.
In same saucepan, ADD milk and flour and WHISK until smooth; heat to BOIL stirring all the time to make sure does not stick.
ADD mustard and black pepper.
Once at a boil, allow to simmer about 3 minutes til thickened slightly.
ADD cheese stirring until total melted.
ADD pasta back into saucepan; stir until well coated.
ENJOY!
NOTE: Was inspired by the internet to post this; I HOPE you don't give it a miss!
NOTE: Can top with tsp of parsley or 1 tsp chilli flakes when adding mustard and pepper; is all up to YOU! :).