Low-Fat Grilled Portobello Sandwich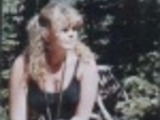 Try this instead of a burger next time and save the fat and calories. Prep time is also marinade time.
Directions
Marinate mushroom in the vinaigrette dressing in a zip-lock bag in the fridge for 2 hours.
Remove mushroom from the marinade and grill or cook it in a non-stick skillet with the bell pepper for 5 minutes on each side.
Mix the garlic and mayonnaise together and spread on the roll halves.
Top with the mushroom and cheese.
Most Helpful
I mixed basil, mayo, and red wine vinegar together for a sauce and served on toast. This was amazing!
I rarely give five stars, but this one calls for it. Used Italian dressing and marinated them for six hours. The garlic mayo really sets up the flavor of the marinated mushrooms. Served them with fresh mellon and canned pears. A flute of chilled champagne was the perfect companion. Thanks, Karen. Great meal.