gailanng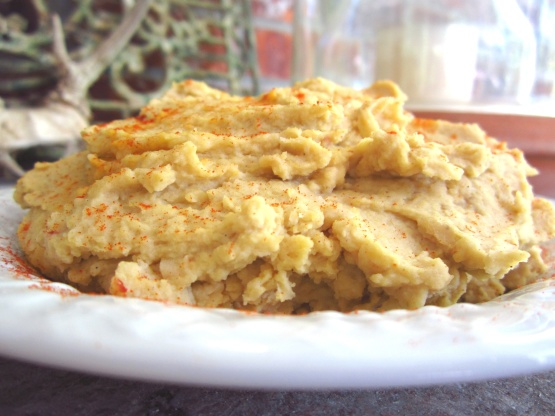 I love hummus and this recipe lets me enjoy it more often without the higher calorie count of some recipes. Serve with warm pita bread and sliced veggies for a nutritious snack.
In a food processor combine beans, tahini (if desired), yogurt, garlic, and lemon juice. Blend well. Add salt, cumin and cayenne and blend to a smooth and creamy dip.
If you hummus is too thick, add a little bit of the liquid from the chickpeas - about a teaspoon at time. Other ways to thin out hummus is by using warm water or olive oil also.