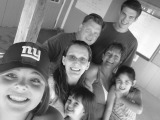 This is from the 1997 Taste of Home and is credited to Mary Fry. I have not tried it yet but only because when I need it, I can't remember which book it is in. Like everyone else, posting here for safe keeping. Beef broth may be substituted for the chicken broth.
Directions
In a saucepan over medium heat, saute onion, mushroom and parsley in 1/4 cup of broth until tender.
Combine cornstarch, pepper and 1/2 cup broth, stir until smooth.
Add to saucepan along with remaining broth.
Bring to a boil, stirring occasionally.
Boil for 2 minutes.
Most Helpful
Nice gravy! I used the chicken broth, and we thought the seasoning was perfect - I did use reduced sodium broth and did not add any salt. We liked the addition of the onion, mushroom, and parsley a lot. Thanks for sharing! PAC Fall '12

I recently went on a diet and was so happy when I came across a recipe for low fat gravy since I LOVE gravy. It was very good, all I added was some salt and I used beef broth instead of chicken. Thanks for a great recipe!

This gravy was very easy to make and looked lovely. Using canned chicken broth, and the lack of salt or other seasoning made it bland for our tastes. I think this recipe will benefit from a well seasoned home made broth, or the addition of added seasoning, which are easily corrected. I'll make it again with modifications.