Low Fat Fava Beans With Parsley and Feta
ChefLee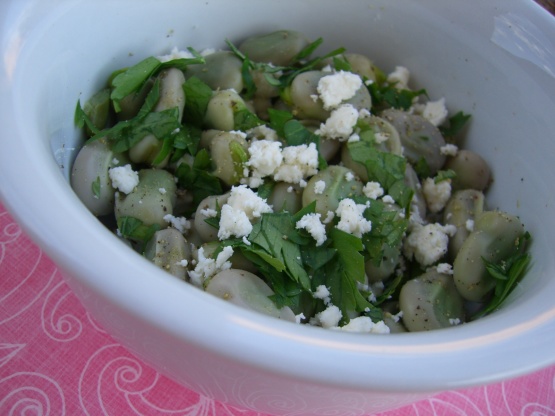 A great side dish for your mediteranean themed meal, or a hearty meal on the go. This dish is full of fiber and calcium, and tastes great on its own, stuffed into half a pita, or wrapped in lavash.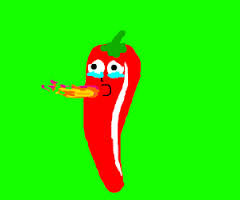 These are good!! I had never had fava beans before (only heard Hannibal Lecter talk about them!! :) ) and I found fresh ones to try instead of canned. I blanched them for 10 minutes then shocked them in cold water. I did not remove the outer casing of the inner bean but it was not tough or chewy, it just tasted like the bean. I realized I should have removed the outer part after I had blanched them because they sort of gray up in color but the taste is great!! I liked these with feta and parsley, I used garlic powder instead of fresh and we ate them all up, thanks!!
Warm fava beans in a small pot.
Drain and pour into a medium bowl.
Mix in chopped garlic, parsley, salt, pepper, and free fat feta (regular feta can be substituted if desired).
Serve stuffed in half a pita or wrapped in lavash as a side dish.
Also tastes great as a quick, light meal served on its own.