Low Fat Crustless Mushroom Quiche
Siava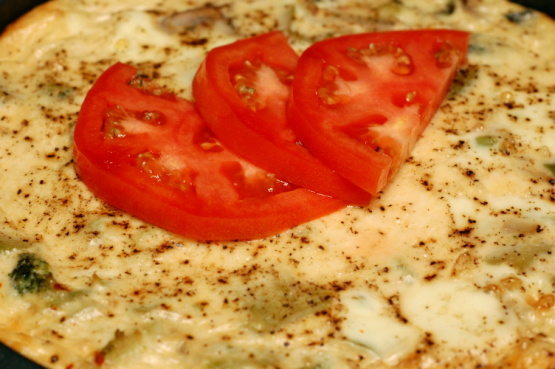 This makes a very nice lunch with tomato slices. It's tasty nutrition with very little fat.

Excellent recipe! Threw it together and into the oven in 15 minutes, then took the dog for a walk while it baked (how convenient!). I added a box of thawed, drained spinach, and next time I'll decrease the milk by half a cup since my finished product turned out a little soggy. But overall, a great recipe!
Preheat oven to 350*F.
In a nonstick skillet, saute onion and mushrooms in 2 -3 tbsp of water until almost tender.
Add spinach and cook until all moisture is evaporated (about 4 minutes).
Add bread crumbs, stir and place into a quiche pan which has been sprayed with nonstick cooking spray.
Combine remaining ingredients in medium mixing bowl and pour over vegetables in quiche pan.
Bake for 35 to 45 minutes or until firm in center.
Allow to stand for 5 minutes before cutting and serving.