Low-Fat Crock Pot Pepper Steak
A quick low fat meal that is great with garlic mashed potatoes or cooked rice.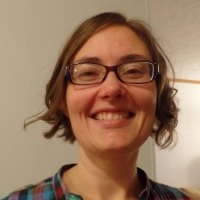 I'm afraid this turned out terrible. I followed the recipe exactly, but it was very bland. The meat was all crumbly and peppers turned to mush. The sauce was very thin and we couldn't even use it on our rice. It was a very disapppointing meal.
Trim all fat from steak and cut into strips.
Place 1 teaspoon of oil in a nonstick skillet and lightly brown the steak.
Place steak in bottom of slow cooker.
Next, combine beef broth, milk, garlic powder, salt, pepper, cornstarch and Worcestershire sauce and pour on top of beef strips.
Place sliced peppers and onions on top of sauce.
Turn slow cooker to Low and cook for 8 to 10 hours.
This is good served over rice or garlic mashed potatoes.