Low Fat Creamy Baked Salmon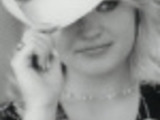 From What's Cooking America. Delicious way to easily prepare salmon. So yummy! This recipe not only appeals to North America- U.S. and Canada- also fits quite well in French, Scandinavian and Eastern European cultures and cuisines.
Directions
Preheat oven to 400°F Rinse fish and pat dry.
Place fillets skin side down in a single layer in a greased 9x13 pan.
Whisk sour cream, mayo, flour, lemon juice, dill, cream cheese, garlic and wine in a medium bowl until smooth and spread over fish.
Season with salt, pepper and paprika to taste.
Bake uncovered for 15 to 20 minutes until internal temp is 140 F or middle inside of fish is slightly opaque. Fish will continue to cook for a few minutes after removing from oven.
Transfer to serving platter spooning sauce over fish and sprinkling with additional paprika and dill to garnish if desired.