Low Fat Chocolate Minute Mousse
lazyme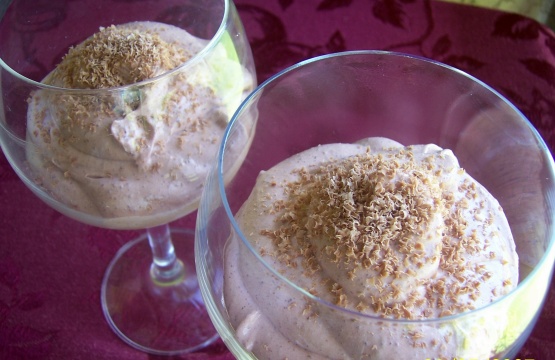 A very low-fat easy dessert that take minutes to make, you could also make this with the full-fat version, experiment with different flavored puddings! The Splenda is optional add in if you prefer a sweeter dessert.

This hit the spot and avoided us going out for ice cream! I used a small box of the sugar/fat free jello pudding mix and didn't feel the need to add any splenda. Thanks!!
In a bowl whisk together instant pudding mix with the skim milk and vanilla for about 1-1/2 minutes.
Stir in Cool Whip until combined.
Divide into 4 dessert cups/dishes.
Sprinkle with semi-sweet chocolate shavings.
Chill until ready to serve.