Erin R.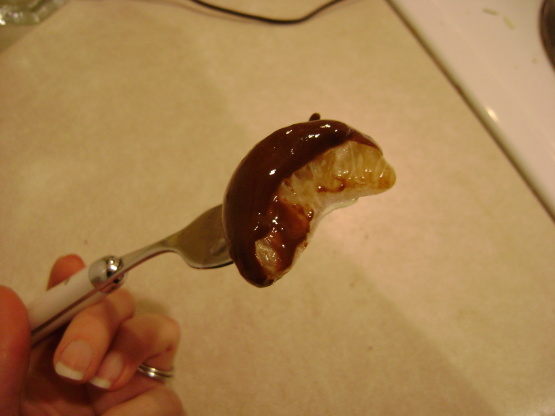 I have 3 simple and true words to describe this: 1. Dark, 2. Chocolatey and 3. Yummy! I substituted the cornstarch with cornflour. I stirred the 6 ingredients mixture until it began to boil and thicken. I made this for dessert this afternoon and served it with freshly cut up bananas. My brother who is real fussy about food, rolled his tongue countless times around his lips and asked for more:) Thank You for sharing this low-fat yum yum dessert!
Mix cornstarch and water in a small saucepan.
When smooth, add remaining ingredients except fruit and stir over moderately high heat until mixture boils 1 minute.
Pour into fondue pot to keep warm.