Low Fat Chicken Mango Chutney & Macadamias!
Jubes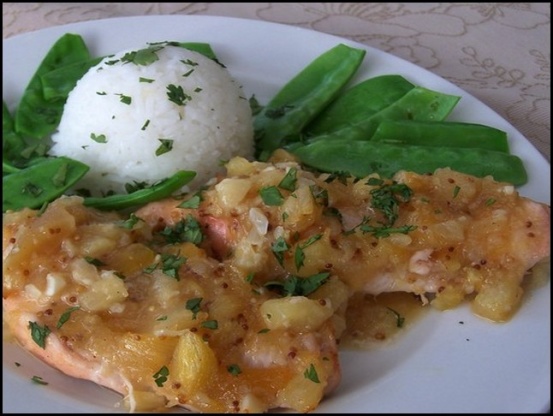 Inspired by the things I read, I think this makes a GREAT feed! Changed original recipe for my taste, TRUE! HOPE you enjoy it as much as we did too!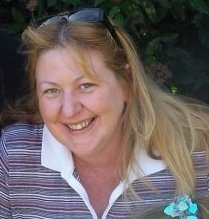 Top Review by Jubes
*Reviewed for Aussie/NZ Recipe Swap Dec '07* This chicken was truely delicious. The sauce was sweet, but savoury and the coriander gave it that something special. You could easily make this without the macadamias if you didn't have them. We served with boiled white rice and blanched snow peas. Sprinkled the whole dinner with the chopped coriander. Such a lovely chicken dish that could easily be served to company. Who'd have thought tinned pineapple and bottled mango chutney could taste this good! Thanks for a great recipe Mickey. Photos also being posted.
HEAT oven to 180°C.
Cut chicken breasts horizontally.
Place chicken breasts in a baking dish.
In large bowl, stir together pineapple (with juice), mango chutney, mustard and finely chopped nuts.
POUR over chicken.
BAKE 50 minutes.
NOTE: Baste every 15 minutes.
TOP with chopped coriander; can use parsley instead.
ENJOY!
NOTE: Don't worry if nuts get a bit darkish brown.
NOTE: Can just cut chicken breasts in half vertically too -- is all up to you!