Prep 10 mins
Cook 30 mins

From 1,001 Low Fat Recipes
Directions
Clean the broccoli and cauliflower, reserving 3/4 cup of the broccoli, and 3/4 cup of the cauliflower florets, chopping the rest fine.
Saute green onios in margarine until tender.
Stir in flour, cooking for 1 minute.
Stir in Chicken stock, chopped broccoli and cauliflower, potatoes, chives, and basil and bring to a boil.
Reduce heat and simmer until potatoes are tender.
Process in food processor until smooth.
Add milk and reserved broccoli and cauliflower florets until boiling again.
Reduce heat and simmer until florets are crisp-tender.
Season to taste with salt and pepper.
Reviews
Most Helpful
Excellent soup recipe! I love that some of the veggies are blended and the rest are just mixed in. I added carrots to mine and a couple extra cups of broth. Now I've got lunch for the whole week! Thank you!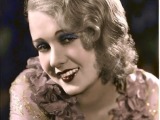 Pretty good soup! I would like to have had some carrots or something in there, too to deepen the flavor profile but it was nice and easy to make.
Nice soup on a cool day. I didn't have enough chicken stock so I added shrimp stock. I added a couple red and yellpw peppers with the onions. With the broccoli & potatoes I added a carrot. I had no cauliflower. All in all, it was still good. Some cheese on top would be a nice touch.