DewReine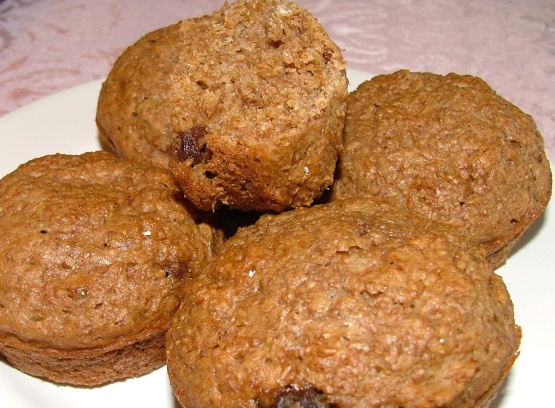 I was given this recipe by my sister-in-law who went to Weight Watchers. She advised that they were worth 1 point. I guess that all depends on the size we make the muffins. I make mine larger so I would think they would be 2 points. I find them quite tasty.

Top Review by DitaVT
Great bran muffins! I made the following adjustments: 3 cups whole wheat flour, 1 cup white flour, and 1 cup soy flour (for added protein.) I think this may have caused them not to rise as much as the original recipe, but they turned out just fine. I just filled the muffin tins all the way full on the second batch to get the muffin tops to sprout :)
Mix dry ingredients in a lage bowl and make a well in the centre.
Beat eggs and egg whites in a separate bowl and add all liquid ingredients.
Add to dry mixture and mix well.
Refrigerate overnight.
Preheat oven to 400°.
Stir batter well and fill regular muffin tins 2/3 full.
Bake for 17-20 minutes.
Batter will keep well in fridge at least one week.