CoffeeB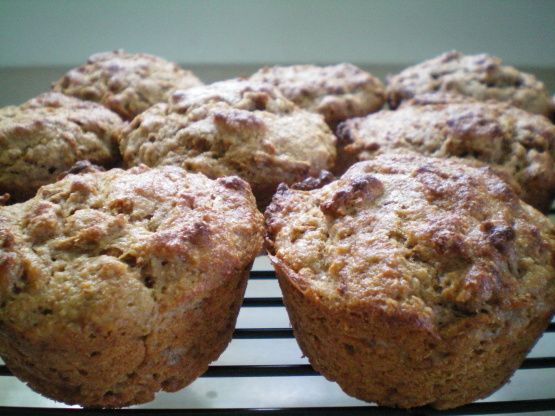 This is one I experimented with until I got just what I wanted...a low-fat bran muffin that actually tastes good!

TY Annie for sharing this wonderful muffin recipe. I followed your recipe as written and the only sub I made was to the flour. Used whole-wheat instead of white. Superb. These will be made often for myself as I like to have muffins on hand in the freezer to pop out and enjoy!!
Mix all ingredients together and bake at 425 degrees for 17 minutes. I use the large muffin tins.