Low Fat Blueberry Brownies
ChefLee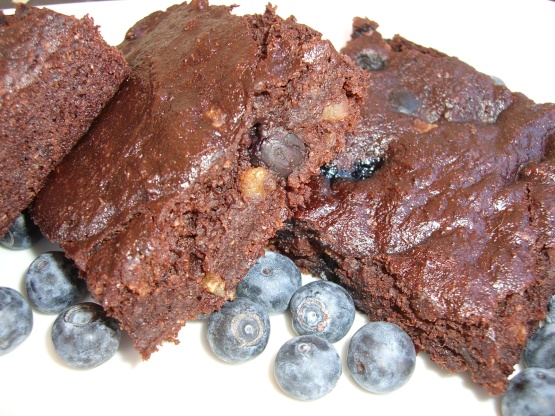 I love fresh blueberries so that is why I like this recipe so much, the cocoa gives it a great chocolate like taste

This is a great healthy treat. It was enjoyed and will make again. You would never know it was made with wheat flour. I added 1 tablespoon oil. Wonderful getting a burst of blueberry when eating.
Preheat oven to 350 degrees and spray an 8 inch square baking pan.
In a medium bowl, combine applesauce, sugar, and vanilla.
in a another bowl, whisk together flours, cocoa, baking powder and soda.
Make a well in the center and add wet ingredients; mix until just combined.
Gently fold in walnuts and blueberries.
Spread mixture into prepared pan and bake for 25 to 30 minutes, until center is firm and not sticky.
Let cool completely before slicing.
Makes 16 brownies.