Boomette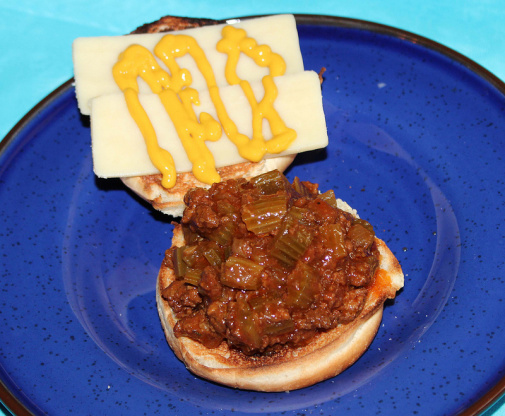 Great go to sandwiches that have incredible flavor, and perfect for leftovers, or unexpected company. Approximately 110 calories per sandwich.
Brown ground beef, celery, and onions in a non-stick skillet.
Combine all ingredients in a slow cooker.
Cover and cook on high for 4 hours.
Serve in sandwich rolls, or buns.