Low Fat Asian Halibut in Foil
WiGal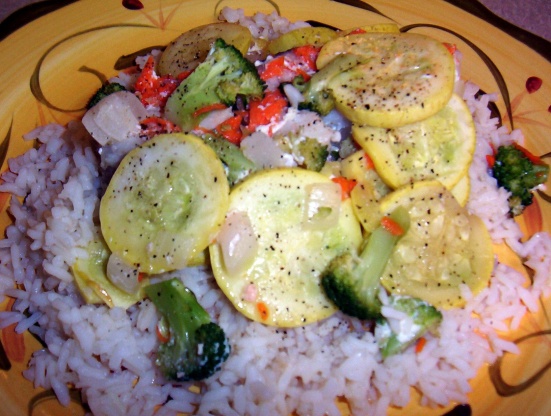 Cooking in foil packs is so easy and fun...I might try this recipe for a camping trip. From Fiona Hayne's Low Fat About.come blog: "Fresh Alaskan halibut makes an appearance in stores in early spring, and is a real treat. This mild, firm-textured fish can be matched with a variety of flavors. This Asian-accented version is cooked in foil, which is a wonderfully healthy and convenient way to prepare fish, meat and vegetables, locking in all the nutrients. Enjoy with whole grain rice."
Preheat oven to 450 degrees.
Tear off 4 sheets of foil wrap, 12 inches by 18 inches each. Place halibut fillets in center of foil sheets. Top with vegetables.
Combine ginger, vinegar and oil in a small bowl. Drizzle a little over each fish and vegetable mound.
Close the foil packets by bringing the sides up and folding the edge over twice, then sealing the ends in the same way. Leave enough room inside for air to circulate.
Place foil packets on a large cookie sheet and bake for 15-18 minutes (or you can cook it over a campfire!).